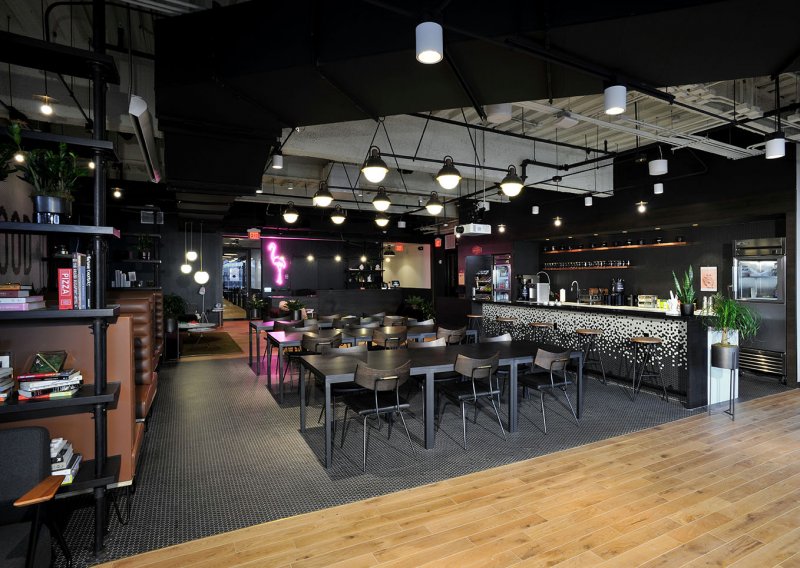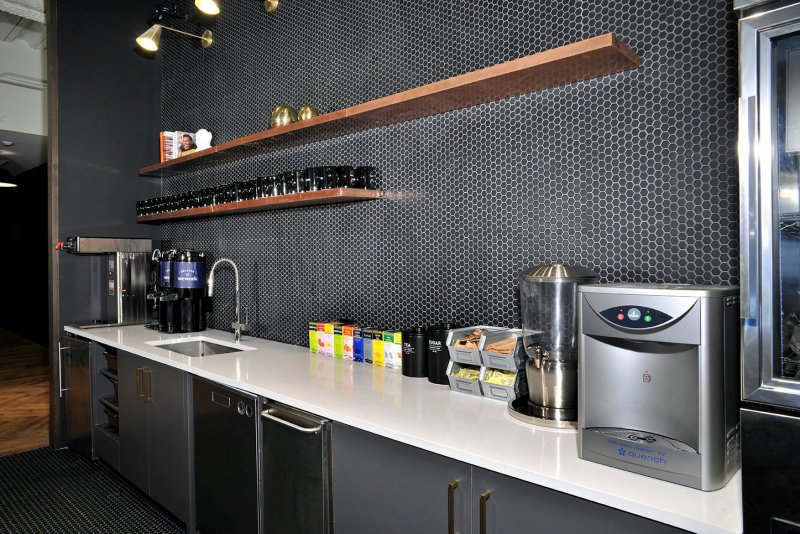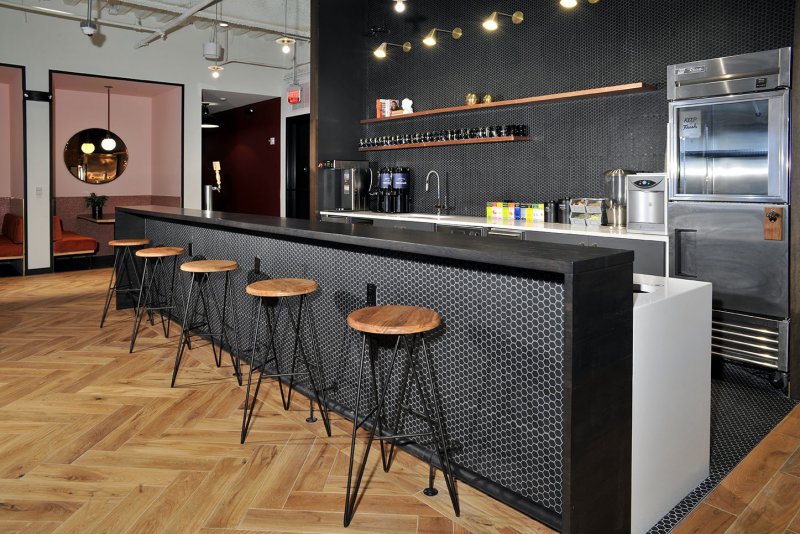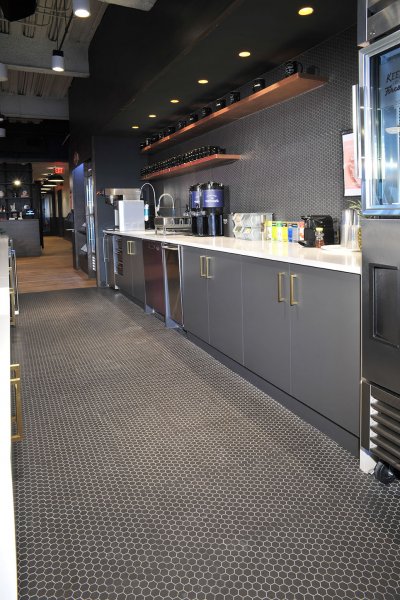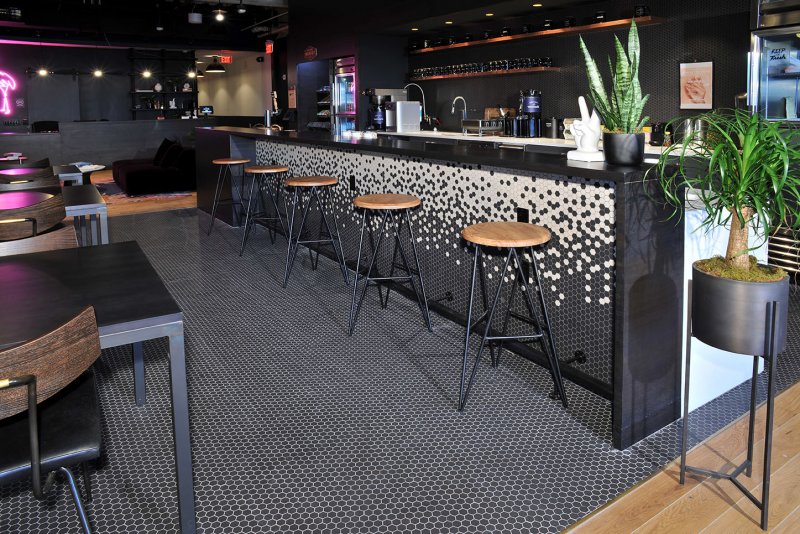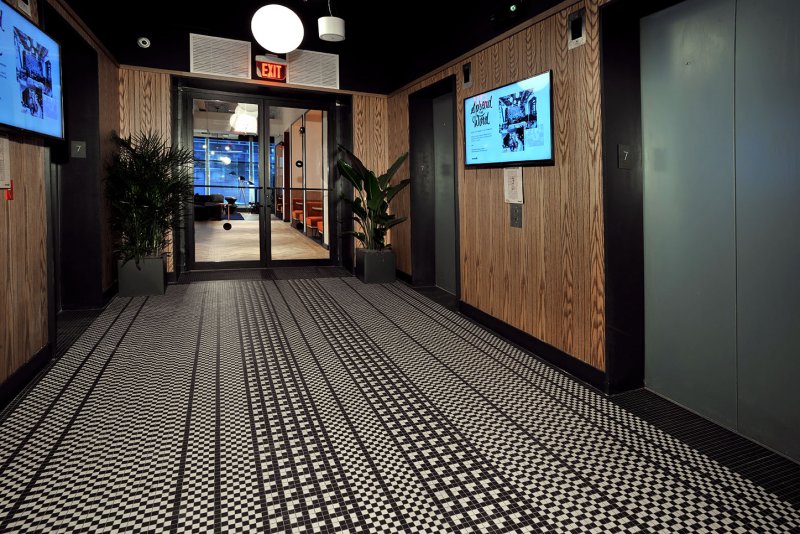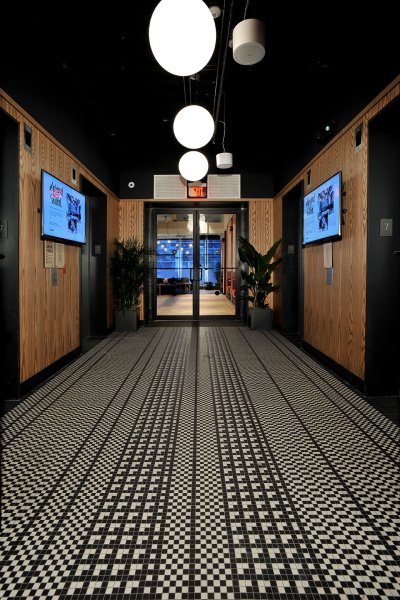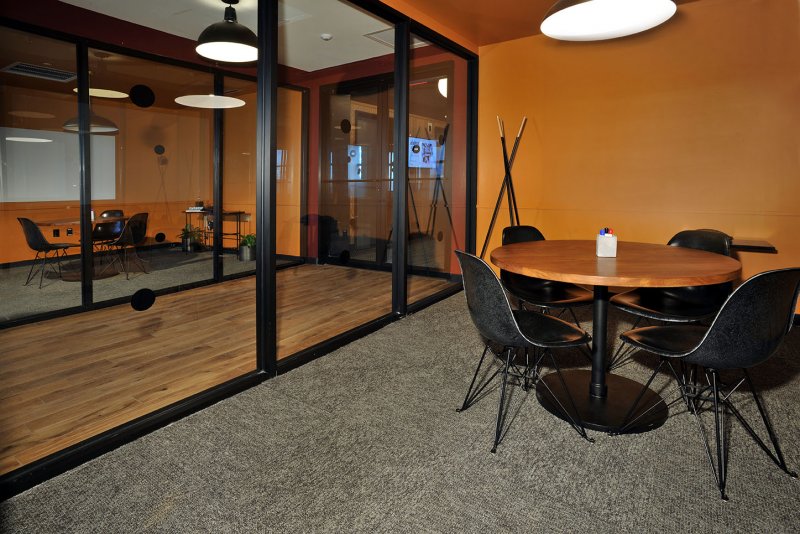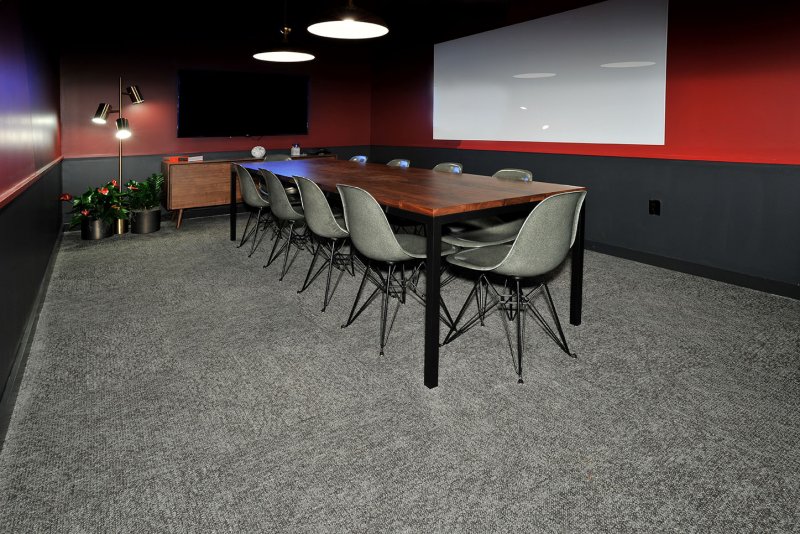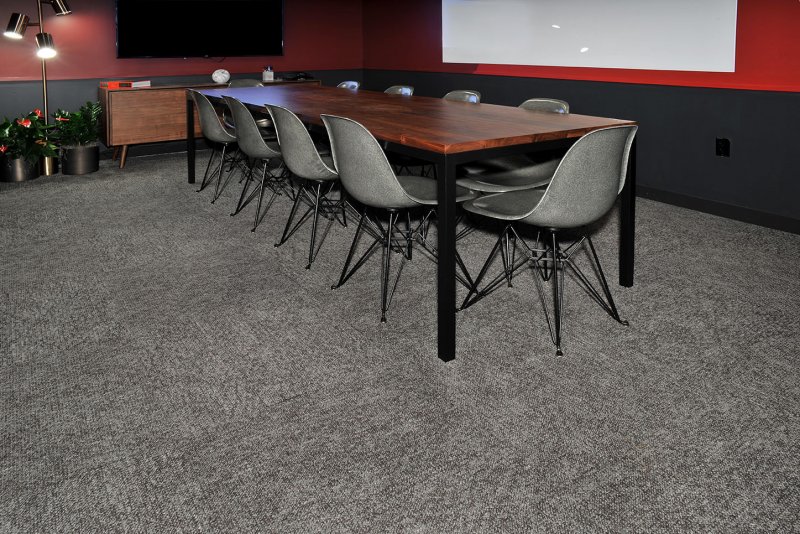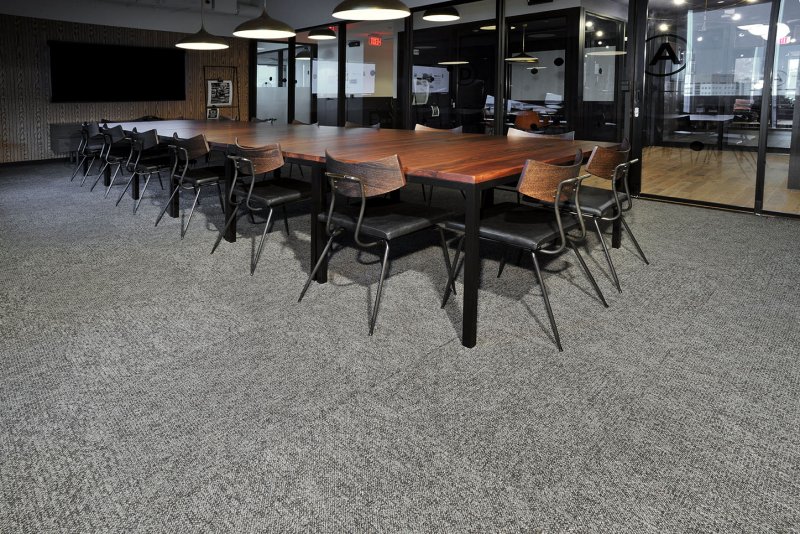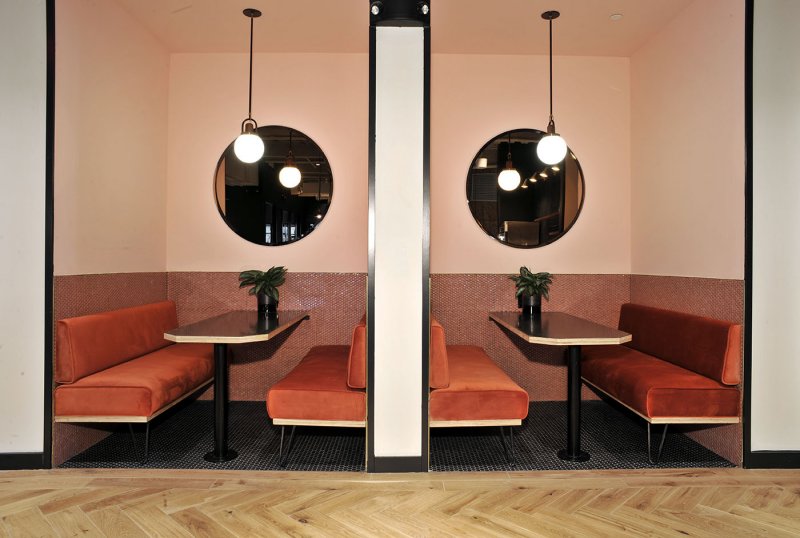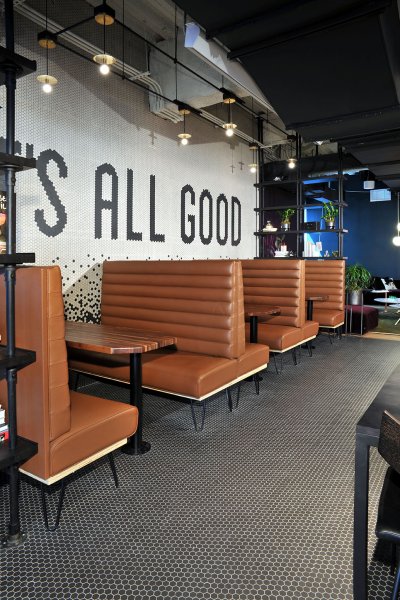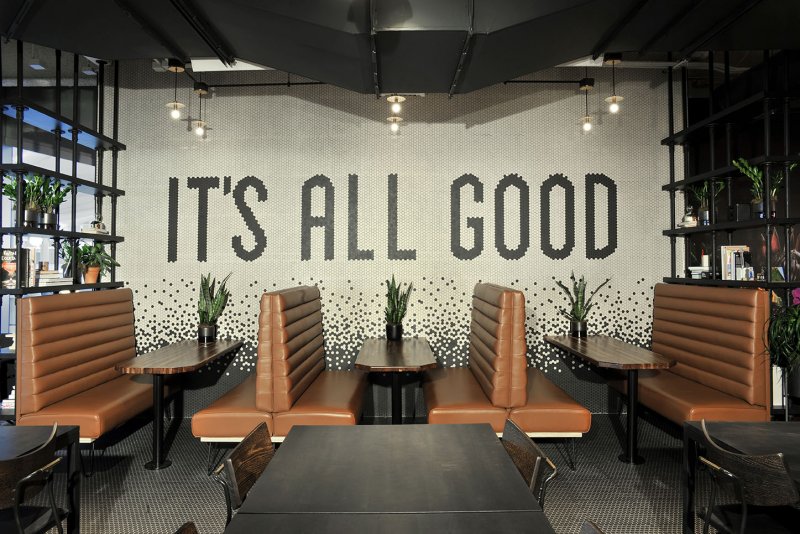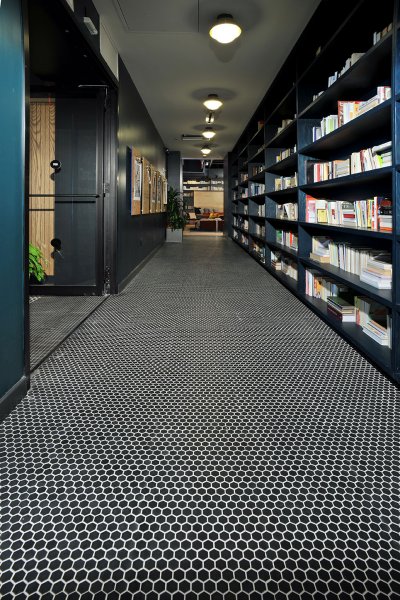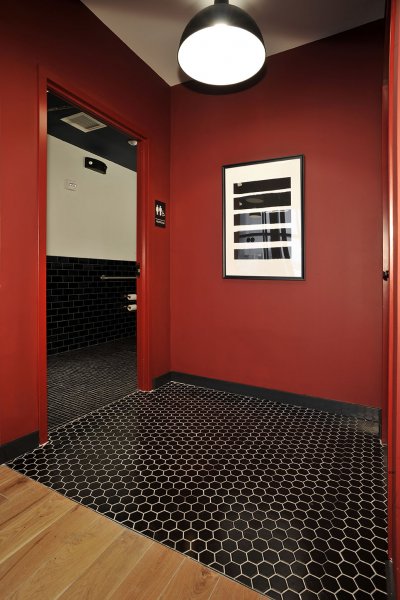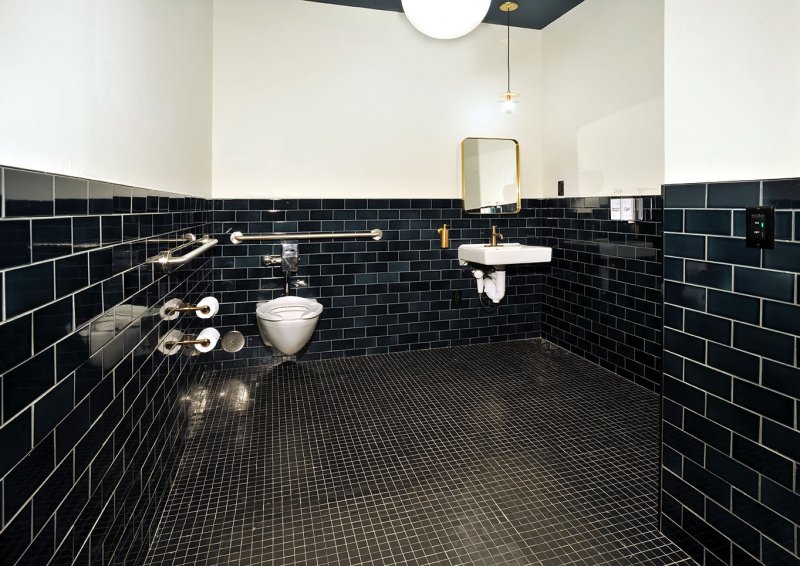 Location: Miami, FL
WeWork Commercial Flooring Project
WeWork is at the core of Miami's hottest neighborhood, Brickell. The shared workspace provides high-end accommodations for professionals from law, banking, and creative fields. Essentially, people can rent space — whether common areas, a "hot desk," or a dedicated office — to work, brainstorm, meet, network, and create. When WeWork needed a new look for its flooring, they were thrilled with the work of East Coast Flooring and Interiors.
WeWork wanted an edgy "industrial" look. Rather than ultra-refined and polished, they wanted gritty and raw. They got it with carpeting, custom tile work, and strategic use of imperfections. For example, instead of spending a lot of time to prepare the subfloors and walls for a perfect, smooth installation, they wanted to keep the "flaws." Little nicks or blemishes became integral parts of the overall aesthetic.
Saving time here, we began the intensive, intricate job of installing custom designed tile. These tiles were ordered and received in modules, which allowed the design to fade from one color to the next. That is, you can see it go from black with white accents to white with black accents in a subtle progression.
The elevator lobby floors were, perhaps, the most time-consuming task (ok, it took forever). The hexagonal tile required skill, and patience, to align precisely. Good thing our people are armed with both!
The WeWork project used several different tile shapes: from hexagonal in the elevator lobby to penny tiles in the lounge area to square and subway tiles in the bathrooms. The black and white theme continued throughout the space, tying it all together. In select spaces, we installed carpet. In keeping with the industrial aesthetic, it's nothing fancy. Simple carpet tile.
There was a challenging aspect for us: the space features wood flooring elements, which the owner handled. The wood was installed throughout first, except where the tile would go. The walls were put down directly on the wood, as was the carpet. From a project management standpoint, we had to work closely with the wood installation team as we installed the carpet and tile. It was a unique situation, but we made it work. And the results speak for themselves.