Tuscany North Private Residence | New Construction Residential Flooring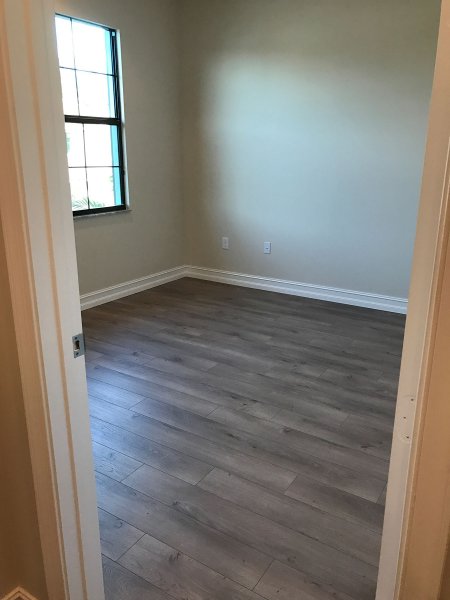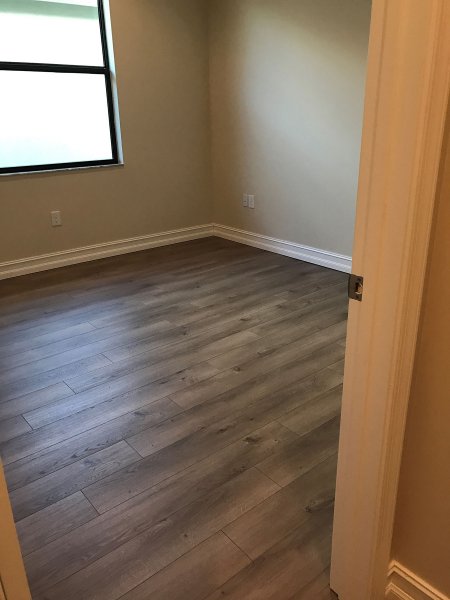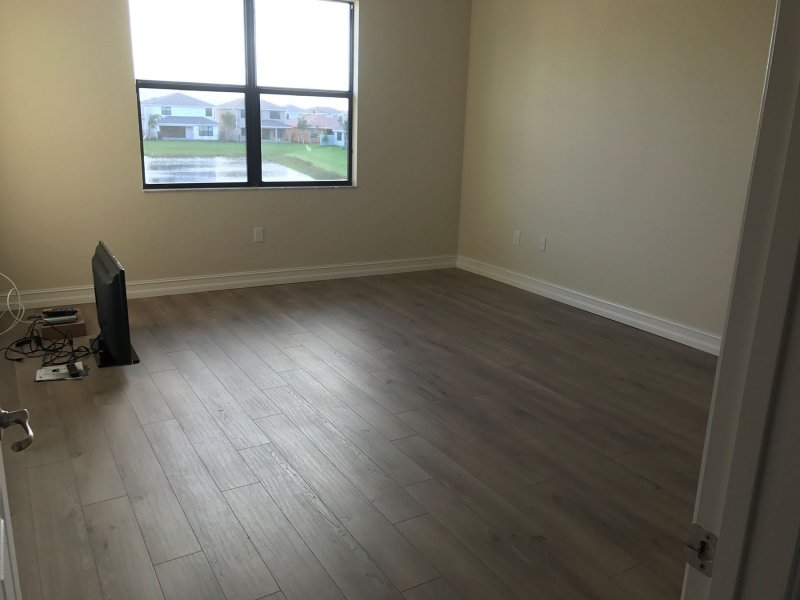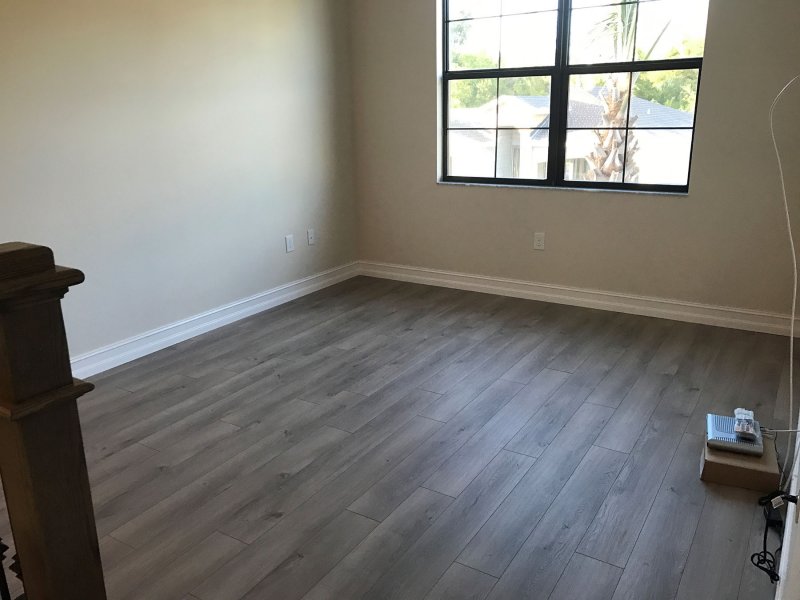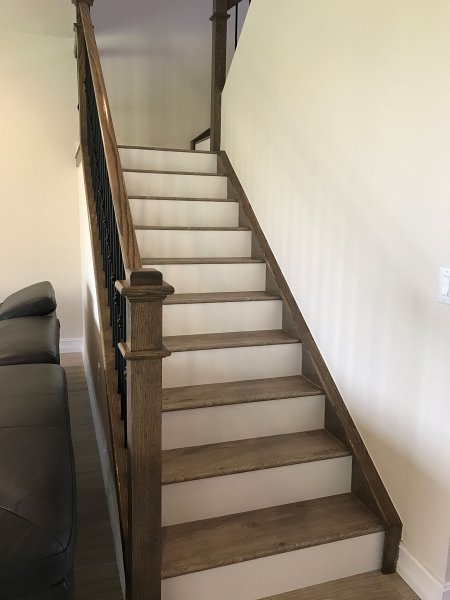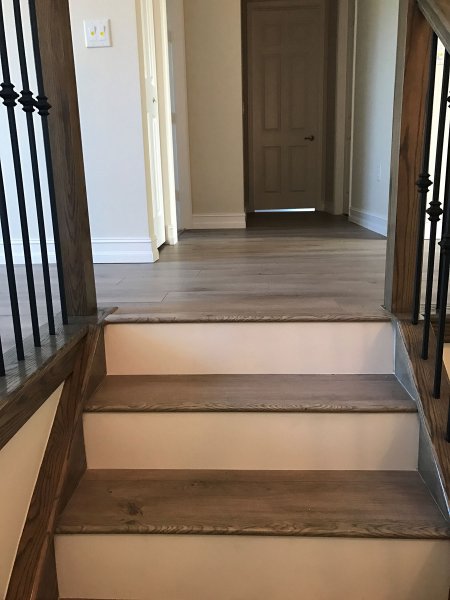 Location: Delray Beach, Florida
For this gorgeous South Florida home, we installed one of our favorite laminate choices throughout the second floor and the stairway. White risers were chosen as a perfect partner for the laminate; the clean, bright surfaces highlight the beauty of the laminate.
We quickly discovered that the plywood subfloor initially installed by the builder was not up to par in terms of the owner's needs. It's unfortunate, but sometimes this happens when builders cut corners. What isn't seen in the final product – like a subfloor – is where builders will skimp and try to save extra money.
We were able to correct these mistakes and installed a plywood subfloor across the entire second floor. This provided the needed support the house needs and will help the floor last much longer.
As you can see, there are cable boxes on the floor – the owner was just moving in. We were able to work around his schedule quickly and efficiently. One of the lost arts of installing flooring is being flexible and working with homeowners. The key to success, and exceptional results, is being able to coordinate and communicate. Our expert team was able to make the house stronger, install a beautiful floor and stairs, and accommodate a busy owner as he began to make this house a home.