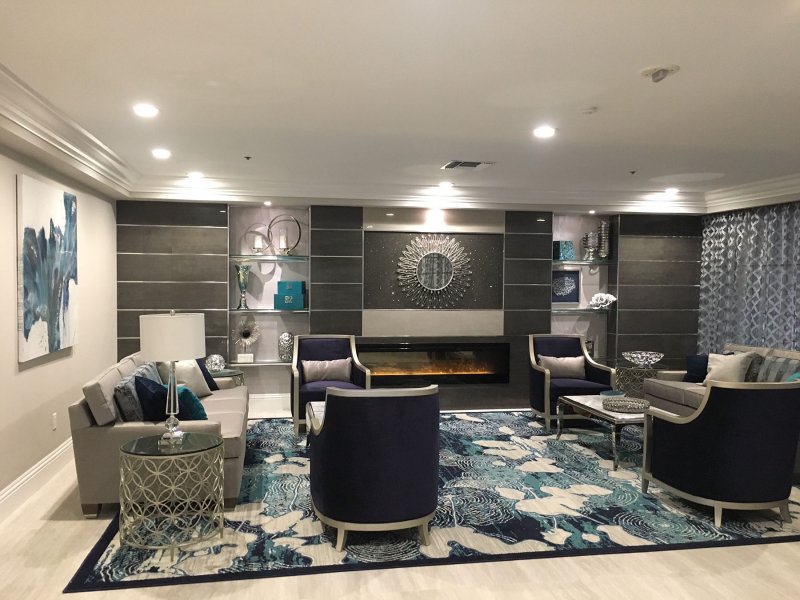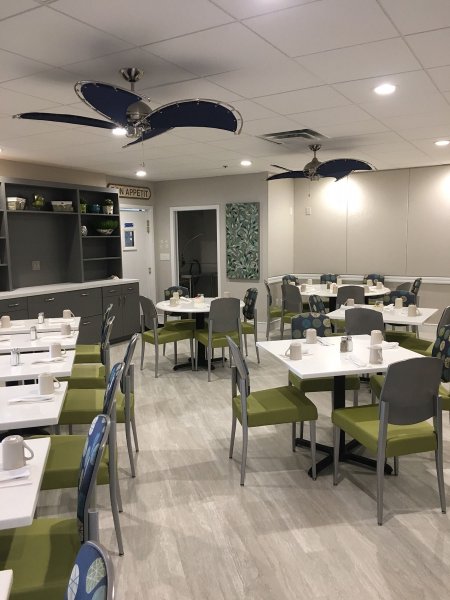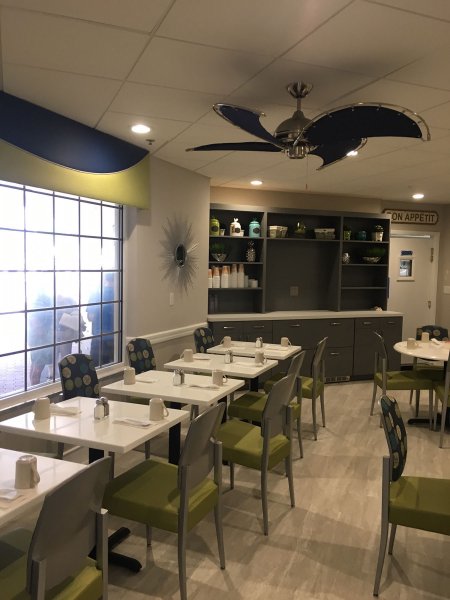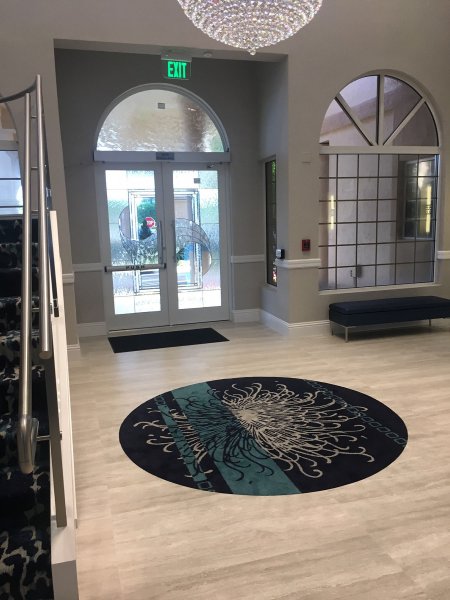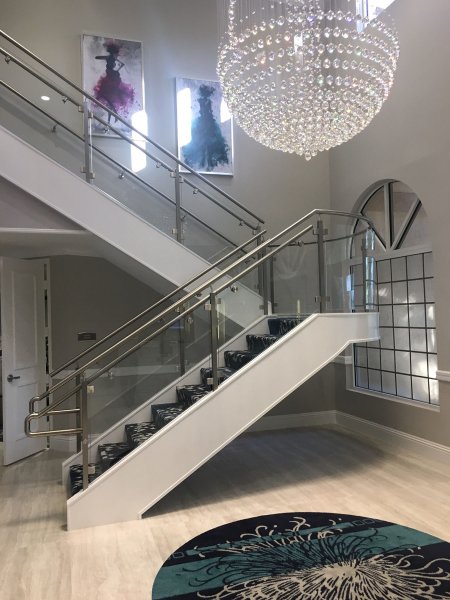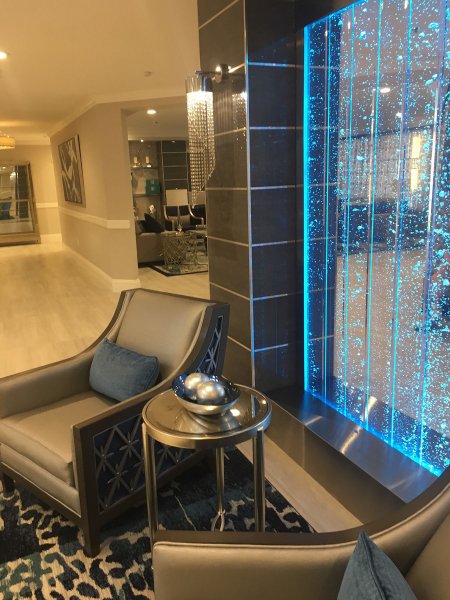 Location: Boynton Beach, FL
We installed all the tile and carpet you see here. Being able to do both at once allows us to fuse the entire look of an area together thematically. It makes the space more consistent and pleasing to the eye. The tile was a mud-set installation that achieves a nearly invisible grout line. This approach provides a seamless aesthetic. The result: a clean look that is less busy and more comfortable to the eye. Given how dirty grout can get, it also makes the tile much easier to maintain.
East Coast Flooring and Interiors also installed tile on the walls. This was a unique, and exciting, design. We installed metal accent bands around each tile in order to infuse it with a luxurious look. This detailing is also carried out on the columns near the water feature and in the library. Far different from making the grout lines invisible, this technique highlights each tile. An unexpected bespoke design feature such as this draws attention to individual elements of the room and makes the eye linger. It's an effective way of convincing patrons' to spend time taking in the spaces you'd like to centrally feature.
The carpet that you see on the stairs, as well as the area rugs throughout the clubhouse, finish off the luxurious look with a hint of warmth and comfort.