Brooks Restaurant | Flooring Installation | Deerfield Beach, Florida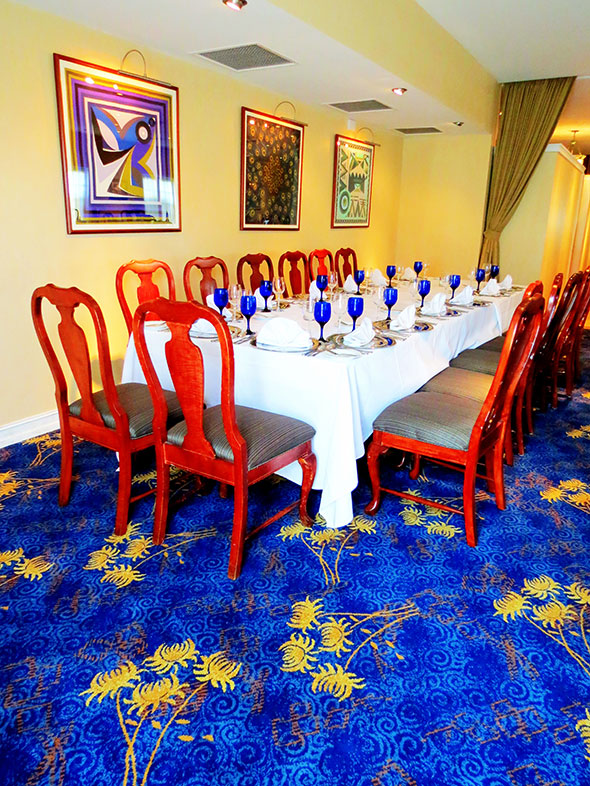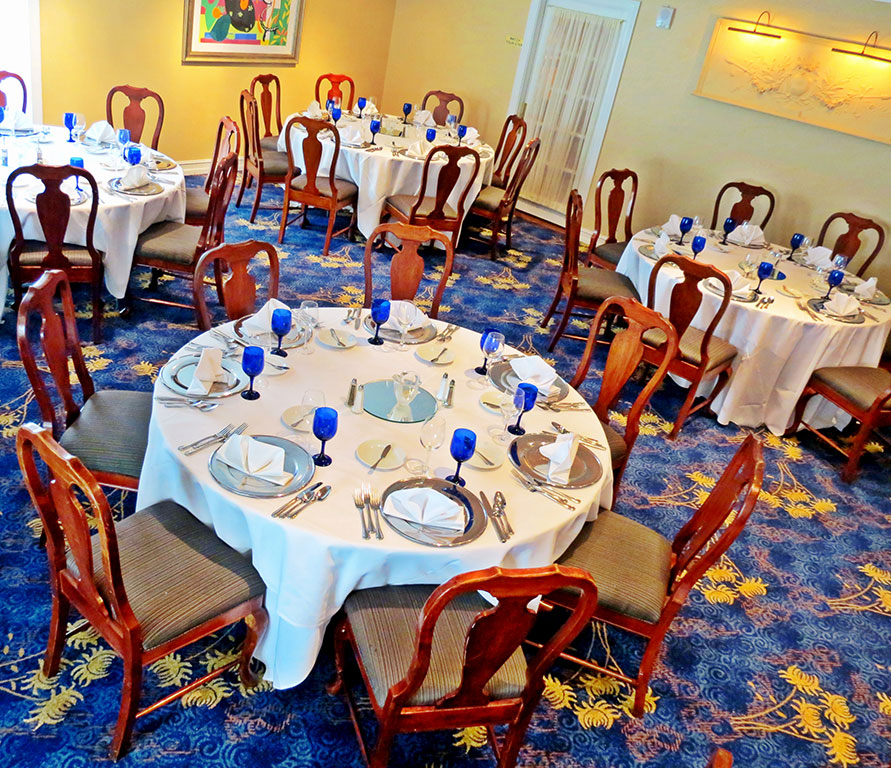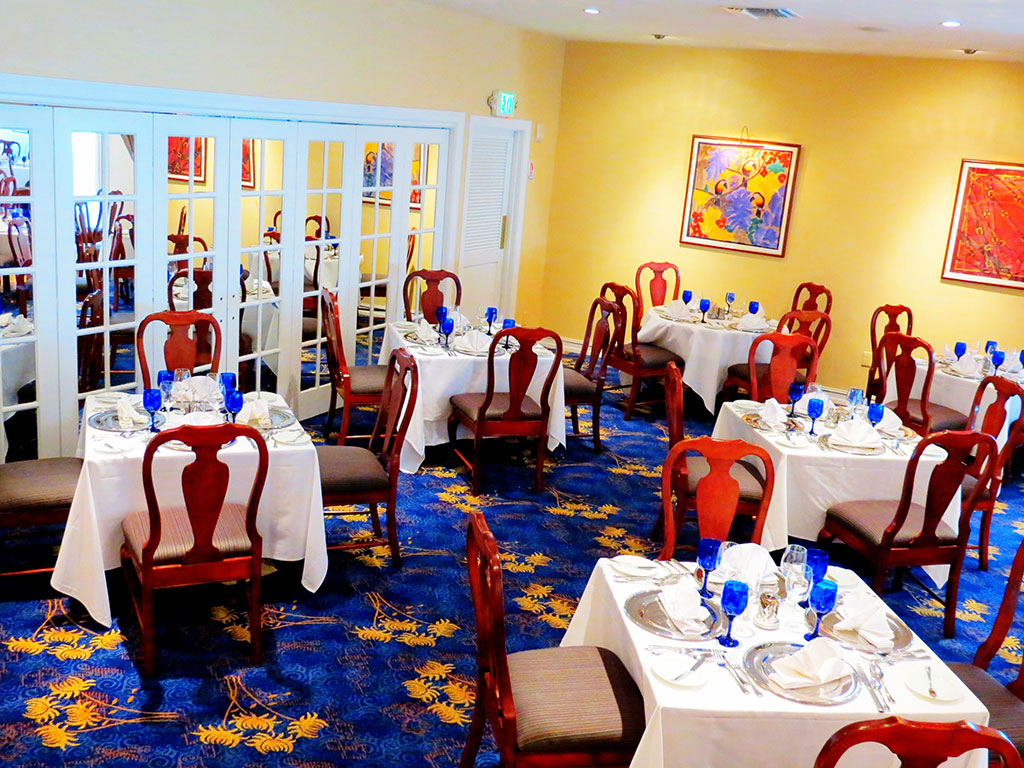 The Brooks Restaurant, located in Deerfield Beach, Florida hired us for a carpet installation project which they knew we were best suited for. For this flooring installation, we went with a regular tack and pad carpet installation throughout the entirety of the restaurant. In the images above, you can see how well our beautiful flower-imprinted carpet matches the rest of the interior. We know our clients expect expert carpet installation and we do our very best to provide it. The contrasting blue and yellow printed on the carpet complements the interior design of the restaurant, as well as the blue glasses and yellow walls. East Coast Flooring & Interiors knows you want best, and it all comes down to the details.
We have many restaurant, hotel, office and residential flooring installation projects under our belt, and this carpet installation in Brooks Restaurant of South Florida is a shining example of our work!