Best Commercial Flooring for Senior Citizens
Commercial flooring for senior citizens needs to balance safety, practicality, and long-term costs. Make sure you consider each of these factors when choosing assisted living flooring installation: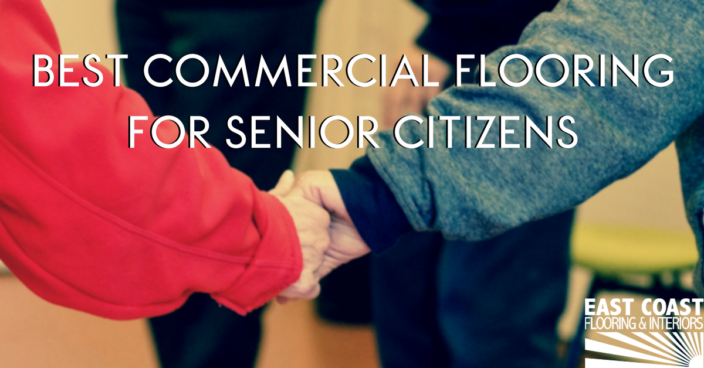 Safety: Safety is paramount. This means having grip surfaces in areas that may become wet and non-slip flooring everywhere. For locations such as hospitals, nursing homes, and retirement communities, there are also legal and industry requirements. We've done assisted living flooring installation before, so we are current with these mandates.
Walkability: A softer floor is easier on joints over a long period of time. It's also easier should a fall occur. This makes options like carpet more beneficial for both immediate and long-term reasons.
Floor Transition: As we get older, we typically don't lift our feet quite as high. This can be because of joint failure, osteoporosis, a lifetime of injuries, muscle degradation, less activity, illness, and/or other factors. This means that transitions between rooms and between floors need to be flush to the floor so they don't present a trip hazard to residents (or staff carrying trays and supplies, for that matter).
Maintenance: You'll want to keep your costs contained over time; the right flooring is easy to clean on a daily basis and to keep clean and safe in the long term.
We recommend cork and rubber as soft floors that are easy to clean and maintain. Cork will resist stains with a commercial waxing treatment. Padded linoleum can also be very useful. Padded vinyl works well, but be aware that it will off-gas. Don't forget carpeting: besides meeting your practical needs, it is also comforting and warm.
Assisted living flooring installation projects are handled so that any flooring taken up that day is replaced by the end of that day. That allows continued use and minimizes disruption for residents, but not all commercial flooring contractors have sufficient experience doing this. We've worked on this kind of schedule before and we're happy to do so again.