The Best Type of Flooring for Restaurants
Choosing flooring for restaurants can be a challenge. These surfaces have to stand up to relentless foot traffic, spills, and the wheeling of carts. They have to provide grip so that customers don't slip. They have to be attractive and appealing. They have to help reflect light so that the eating area isn't too dark. When it comes to flooring for restaurants, concrete is a solid (pun intended) choice.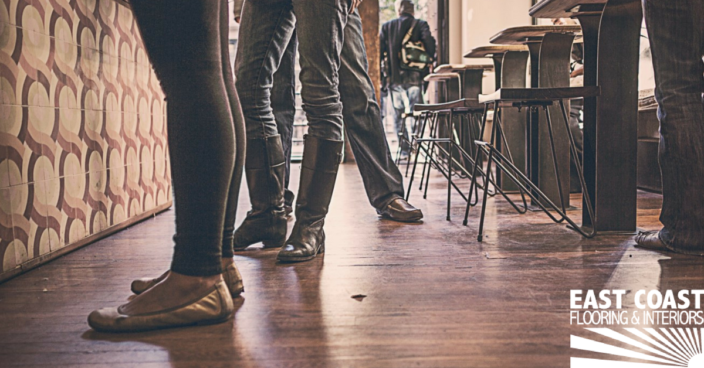 Concrete and Care
Concrete is often the best commercial flooring installation for restaurants because it's durable, affordable, and fits a variety of aesthetics.. A sealer is a must to help prevent anything from getting under the floor where you can't access it. Concrete isn't fire-and-forget either. You still need to care for it, especially in a restaurant environment. Luckily with concrete, that cleaning will go faster than with most other types of flooring.
Slip Resistance
For slip resistance, you can go one of two directions. Use additives so that the concrete has more ingrained texture, or intentionally texture the concrete in a unique way. Both are simple yet effective ways of giving a concrete floor grip and making it safe for servers and customers alike.
Replicate Other Looks
You can give concrete many different looks. Stamped or imprinted concrete is made to look like tile, a range of stones, or even wood. This is a great way of evoking the moods of other floors while retaining the advantages of concrete. Concrete can also be stained, engraved, and polished for a remarkable range of appearances.
Adding a Logo
Adding a stencil or logo is a great way of making a place feel more your own. If it's one of the first things a customer sees when walking in the door, they'll automatically associate the brand with the experience they have more closely. Just make sure not to overdo it. One logo at the main entrance is usually enough for a space. Concrete can be stenciled in intricate, detailed, and bright ways with ease.
Tags: commercial flooring installation, restaurant flooring, restaurant flooring services