Properly Protect Your Floors from Pets
We love and cherish them, but they don't always know the difference between inside and outside behavior!  Homeowners with pets are often concerned about the condition of their hardwood flooring installation when it comes to scratches, as well as moisture control.  So how can you protect your floors from your pets?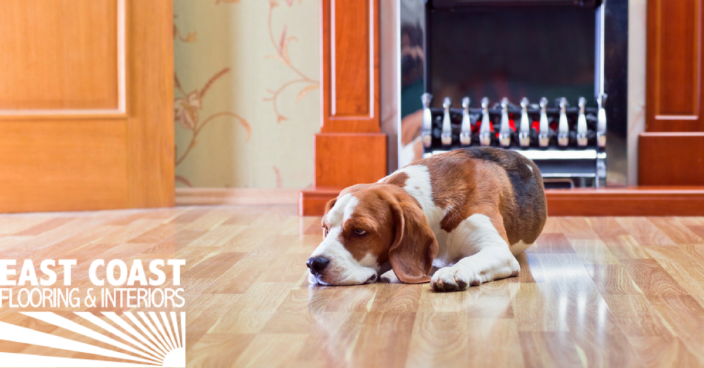 First, make sure that your pet learns to relieve himself where it's appropriate. Whether that's outside or in the litter box, the more a pet goes in a particular place, the more it is reinforced in his head that this is the regular place to go. That said, there are ways to protect individual types of flooring. Luckily, finding a great floor is easier than housebreaking a pet!
For carpets, consider a sealant. This will help protect the carpet from staining or accumulating smells over long periods of time. Carpets will absorb spills and stains very quickly, and it's the same with pet messes. A nice carpet can become permanently discolored if used as a "bathroom"  multiple times. A carpet is weak against both messes and scratches.
If you're considering

hardwood flooring installation

and you have pets, it's a good choice. It will repel stains. Just make sure to clean up messes quickly. Moisture leads to discoloration and warping. An unfinished floor will absorb this much more quickly.
Laminate flooring is also a great flooring option if you have a furry friend living with you.  Laminate floors are known for their durability against scratches from cat and dog claws, making them a great option for pet owners who cherish their interior.  However, the layer that protects against scratches makes for a slippery surface for your pet, so be sure to put down a rug or two so they aren't clumsily slipping around the house.
These are just a few options.  If you have tile or stone flooring, your floors should be protected from your pets.  If you're considering a wood-like flooring, make sure you think about how much claw traffic your floor will get.
You love your pets; when you work with the right residential flooring subcontractor, you'll love your floor too.
Tags: hardwood flooring installation, residential flooring installation