How to Protect Your Hardwood Flooring Installation in the Winter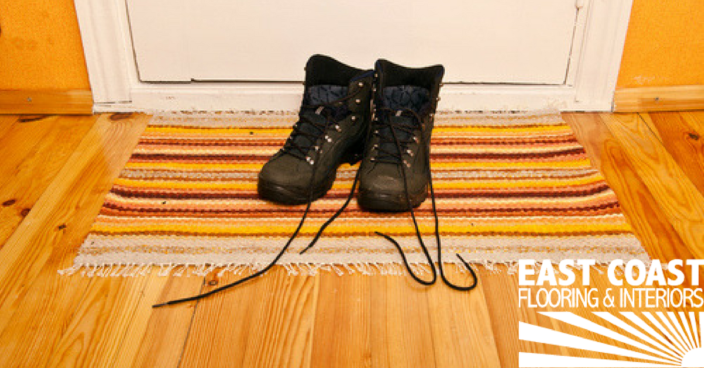 Let's face it: winter in Florida isn't the worst. It does represent a change in weather, though, and the cooling temperatures and increased chance of rain can become a problem for wood floors. How can you protect them during the winter? It's not too hard to make your hardwood flooring installation last for generations, provided you follow a few simple protective steps every winter.
Clean excess dirt, muck, sand, and grit off your shoes before you enter the house. Mud rooms are fantastic for this, and you can set up a shoe rack to let your shoes air dry and save space.
Dust mites peaks in late summer. They sneak into the texture of hardwood and they as well as pollen can accumulate. Owners often think hardwood floors don't need any care, but as

residential flooring subcontractors

, we know that vacuuming or sweeping up dirt and dust every week is the most basic step in prolonging the life of a wood floor. Dust mops are particularly useful.
Restoring the luster of a wood floor is important, too. Once you've swept and removed dust and grit from the floor, finish with a damp mop and then use a natural oil soap to refresh the luster. This helps protect the wood. Schedule this right before winter in order to restore its strength right before the toughest season.
Protecting your wood floor with rugs and furniture pads help the most trafficked areas from suffering excess wear. These rugs can also collect water when you bring it inside. This doesn't just help prolong the life of wood floors, but it keeps people from slipping as well. Some backings, such as rubber, will trap the moisture under the rug, however, so be cautious about the backing you choose.
Differences in moisture can make

hardwood flooring installation

expand and contract, creating gaps and spaces between planks. A well-installed floor should resist this as much as possible, but Florida can also get pretty wet. You can keep relative humidity levels consistent by using a dehumidifier during the wettest points of the year.
Protect your floor this winter; contact your residential flooring contractors if you need tips and advice.
Tags: hardwood flooring installation, residential flooring subcontractor