Tips for Preparing Installation of Hardwood Floors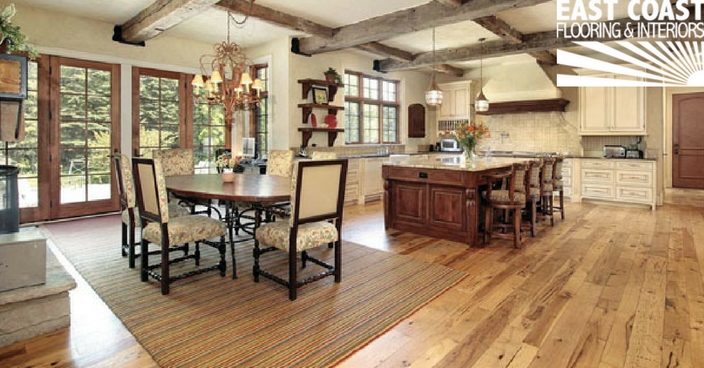 Hardwood flooring installation is still one of the best choices you can make for your home. It's incredibly durable, easy to maintain, and it simply looks beautiful.
There are two types of wood flooring that are typically used today. The first is real hardwood. It's pricier, but it has tremendous durability and offers a more natural-looking finish. The second is laminate flooring, which is composed of layers of wood and other materials. It may look a bit more uniform. Its durability might be measured in decades, whereas hardwood has the potential for centuries of use. In short, both will get the job done admirably.
Wood floors are typically laid as floating floors. Although wood can be attached to almost any subfloor directly, hardwood flooring installation has a tendency to expand and contract with the temperature. If one plank expands against the next without room for the next plank to move accordingly, both planks will stress against each other and begin to warp out of shape.
A floating floor installation allows one plank to slightly move the next, and for that one to move the next, and so on and so on. Rather than each plank straining against the next, the planks float above a surface and allow the entire floor to expand or contract. This means leaving a bit of space along the edges for the floor to push out. This space can be hidden with various types of molding.
Avoid laying wood floors in areas where humidity will ordinarily be higher. You may want to look at other flooring solutions for bathrooms, for instance. At the very least, some hardwood flooring installation is better for bathrooms than others.
Don't attach fixtures to a floating floor, since that portion of the floor may shift with the temperature. Instead, cut the floor around the fixtures. Hardwood flooring installation can be done yourself, but to get the best result, consult residential flooring subcontractors.
Expert residential flooring subcontractors can work with you to get the best result. They have the experience to anticipate and avoid any issues in the future. Speedy and efficient, pros are well worth the consultation.
Tags: hardwood flooring installation, residential flooring subcontractors