How to Take Care of Your Commercial Flooring Installation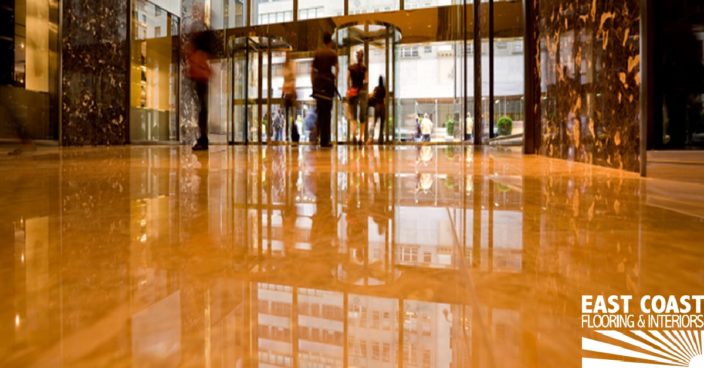 Flooring is a hidden cost in doing business. Typically, you don't even think of it unless you're putting in a new one. But it's important to start thinking about it. Properly maintaining your commercial flooring installation in South Florida – which entails protecting it from heat and humidity – helps ensure it doesn't become an unexpected cost down the road.
Not only can a well-maintained floor last longer, it can also help keep your employees healthier, safer, and more productive. Allergies are common, and it's easy to reduce indoor triggers (e.g. dust, dander) by simply caring for your floor. Your business also conveys a better tone to visitors, customers, employees, and potential partnering companies if it's well kept.
Many of these tips are basic – but they bear repeating:
Vacuum your floor regularly. Don't just vacuum once a week, unless you're a small business with little traffic. If there's a good deal of traffic, vacuum more often. If there's an area that sees food and beverages regularly, sure to vacuum daily. The last thing you want is pests infesting your business or chewing away on your flooring. Mopping hard floors or shampooing carpet every one to three months, depending on traffic, will also extend your floor's life.
Address stains when they occur. Don't leave them for tomorrow. The longer a stain sits untouched, the longer it has to set in. Safeguarding carpet flooring to repel stains will also help. The longer moisture penetrates flooring, the more likely it is to develop mold. This is especially true of areas that see more moisture – near sinks, coffee and water machines, and of course, washrooms.
Address scuffs and scratches quickly. Use floor pads to protect the floor from furniture and equipment. Wood floors should be stripped and waxed every two to three years to boost protection.
Protecting your commercial flooring installation in South Florida can be a challenge given the humidity, salt, and heat. But it can also save you money in the long run. Another way to cut costs? Opt for a free flooring estimate. Sit down with the experts to choose a floor that will  help ensure your business is healthy, welcoming, and protected from the floor up.
Tags: commercial flooring installation in South Florida, Free flooring estimate