What Commercial Flooring Best Fits Your Needs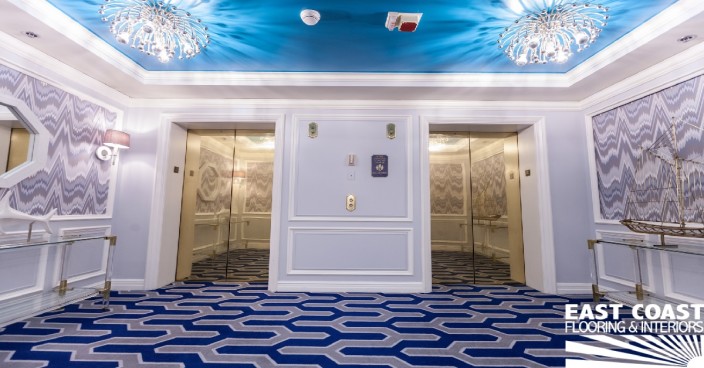 When searching for commercial flooring in South Florida the big question is: how is it going to being used? This will help you make the right choice.
If you're rough on floors but want to maintain an accessible, natural flair, hardwood is your best bet. It's more durable against direct impact and scratching than most any other floor. If you truly manage the difficult feat of damaging it, you can always sand it down and refinish in a way that refreshes its beauty. Some hardwoods are so durable they last hundreds of years.
If you're gentler on your floors, you can go all out. Vinyl flooring offers ease of maintenance and can be padded underneath so it's softer on the feet. The drawback is that it's more easily scratched. Complex wood patterns like parquet and herringbone are tough, but more difficult to replace.
Intricate carpet designs are some of the best options, but require more maintenance to keep clean. It's also important to remember carpet will capture and retain allergens more than any other floor. If this is a concern for you, speak to us about how carpets are made and what they're made from in order to guarantee the most hypoallergenic carpet construction you can get. There have been some great scientific advances in carpet construction in recent years.
Now, hardwood holds up to moisture well, but not perfectly. Over years and years, it can warp, making engineered wood flooring a better option in many South Florida environments. Engineered wood flooring offers much of the strength of hardwood while being manufactured in a way that allows it to withstand higher temperature and moisture variations. Good wood flooring contractors will be able to assess whether hardwood or engineered wood is your best bet.
Not all rooms get the same kind of use, either. Nearly every commercial space has restroom facilities, for example: a surface like vinyl or tile is better for these areas because it's the easiest to clean and the material that will be least damaged by water.
For commercial flooring in South Florida, talk to East Coast Flooring. We have extensive experience creating beautiful commercial floor designs that suit your needs and those of your property.
Tags: commercial flooring in south florida, wood flooring contractors