6 Commercial Flooring Designs That Don't Compromise Style for Sustainability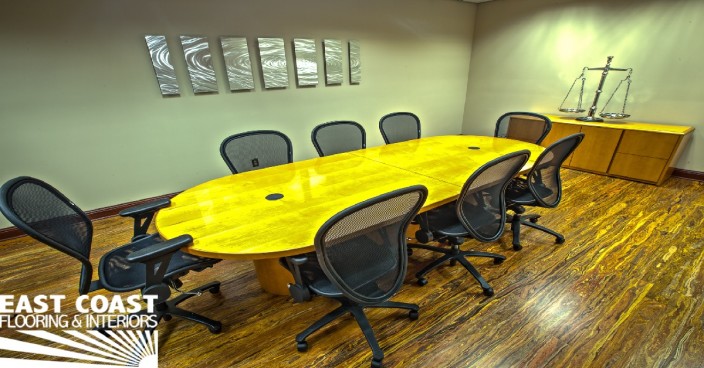 Going "green" is good for business. Learn about the variety of sustainable commercial flooring designs available today. You might be surprised at the beauty and practicality.
Titanium dioxide is a life-changing formula. It purifies the air in your house, breaking down pollutants such as smoke, pet smells, and chemicals like formaldehyde and volatile organic compounds (VOCs), and even molds and bacteria.
Fiberglass

commercial flooring designs

are exceptionally durable. Fiberglass retains the softness of vinyl while emulating the durability of a tougher material. It's not hardwood, but it's far closer to that end on the spectrum of

commercial flooring installations

than vinyl. It's also hypoallergenic and resistant to mold and bacteria build-up.
Reclaimed hardwood recombined from other woods – essentially, it's engineered wood. Nearly as tough as hardwood, it offers better heat- and humidity-resistance. The use of reclaimed hardwood puts less pressure on the logging of hardwood itself.
Engineered bamboo is trending in

commercial flooring installations

. Made from bamboo fibers that are laminated together, it's dense and durable. Best of all, isn't sourced from endangered bamboo forests. Instead, engineered bamboo can be sourced from ecologically responsible bamboo farms that grow it right here in the United States.
Leather flooring has yet to be truly adopted as a trend, but it offers something very different. It's easier to clean than you'd imagine, and it truly makes your space stand apart. Its main weakness lies in its durability and how quickly it wears, making it more of a showpiece choice than something that would be optimal for a heavily-trafficked area.
Engineered stone is durable, and combines a variety of heavy-duty stones (granite, quartz, porcelain) into high-gloss slabs. Easy to clean, attractive, and lighter than natural stone, this is a great choice for a high-traffic area.
Sustainable commercial  flooring installations are practical, healthy, and stunning. Which option is right for you? Find out from your trusted flooring contractor.