What Hardwood Flooring Colors Are Trending in 2016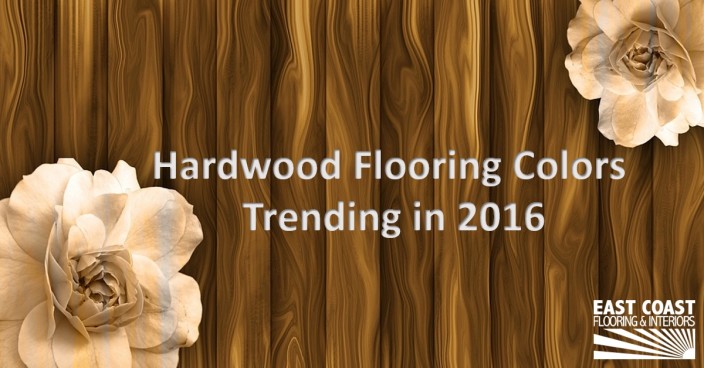 In a sun-drenched locale like Florida, darker colors continue to be popular. Many have embraced sleek, dark hardwood flooring in their homes. Darker flooring can give an open space a wonderful feeling of depth and texture. It's a particularly intriguing choice for kitchens or other rooms that tend to use white cabinetry and paint colors. The contrast between deep, dark hardwood flooring and bright, white installation and furniture highlights the fine detail and lighting in a room, making it seem both deeper and and more open.
In rooms that get a lot of sun, dark hardwoods can do a lot to cut down on glare. Be aware, however, that patches that get more sun may fade more noticeably than patches that don't. Keeping a few extra planks on hand is useful. Just make sure your flooring contractor knows you want a few extra pieces beforehand. Dark hardwoods go best with satin or matte finishes. As a bonus, darker wood is usually sourced from hardwoods grown in the United States instead of China.
Gray finishes are also becoming tremendously popular. Similar to dark hardwood flooring, these help cut down on glare. Unlike the ultramodern feel of dark flooring, gray can contribute to a more rustic, comfortable feel. It's perfect for spaces where the family gathers and can help make a room feel cozy. A wire-brushed finish does a lot to bring out the texture in a floor by enhancing the wood's natural grain.
Wider planks are becoming popular, particularly in certain colors. Blonde and natural shades lend themselves to the boardwalk feel of wide plank hardwood flooring. Of course, wire-brush finishes and simple wax finishes bring out the wood's most natural colors. These wide-plank color and finish combinations are perfect for spaces that transition from outdoor to indoor areas.
There's a notable shift away from red-toned colors and glossier finishes. Blonde, natural, and dark hardwood flooring are simply becoming more popular. Talk to East Coast Flooring about the colors and finishes that might fit your home best. As flooring contractors, we can help you find the best combination of hardwood, color, and finish for your home.