April Showers Are Here! 3 Ways to Protect Your Wood Flooring
Your lawn, shrubbery, and plants may love April showers, but your hard wood floors: not so much. Water can warp, discolor, and decrease the beauty and strength of your flooring. But with a few easy, proactive techniques, you can protect your wood floor installation and keep it looking like new.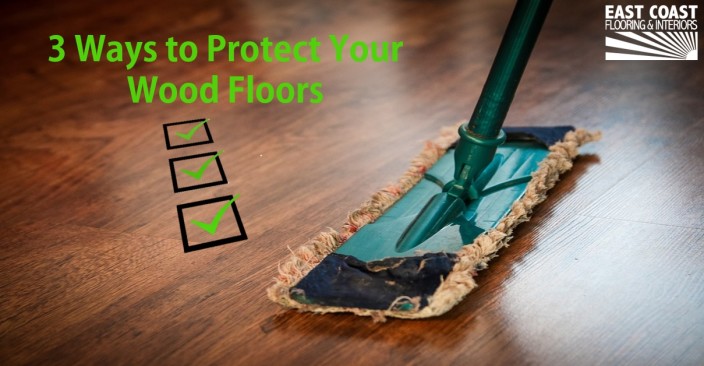 Protect Your Wood Floor Installation from Day 1
Moisture is the enemy, and it can seep up from your subfloor. When your wood floor installers use an underlayment, they can mitigate the risk by preventing moisture from travelling up into the wood. Depending on the type of subfloor you have, as well as the specific wood used, you can either install black felt paper, foam, poly sheeting, liquid moisture barriers, or other materials.
If you don't want to spend the extra time or money, take a look at a hard wood floor without a proper subfloor and underlayment. The buckles, gaps, and cracks will change your mind.
Clean Up Any Spills Immediately
This can be a trick in spring when your family is going in and out frequently. Encourage people to wipe their feet thoroughly (and preferably take off their shoes). Invest in an entry mat and boot mat to keep messes to a minimum, and use a clean towel to wipe up any puddles that sneak by.
Clean Properly.
Step away from the mop bucket! Your wood floor installers can help you determine a proper cleaning method. In general, instead of using soap and water, use a specialized cleaning solution. It costs a bit more than regular dish soap or mop detergent, but it will keep your floors looking beautiful for years to come.
Spring has sprung; enjoy the weather – but make sure to wipe your feet and take care of your floors!