4 Flooring Installation Tips from Flooring Contractors
You cannot go wrong with wood floors: they're warm, lustrous, beautiful, and timeless. Well, that's not entirely accurate: you can go wrong with hard wood if you install flooring improperly. Here are some top tips from flooring contractors to help you get it right – and reap all the benefits.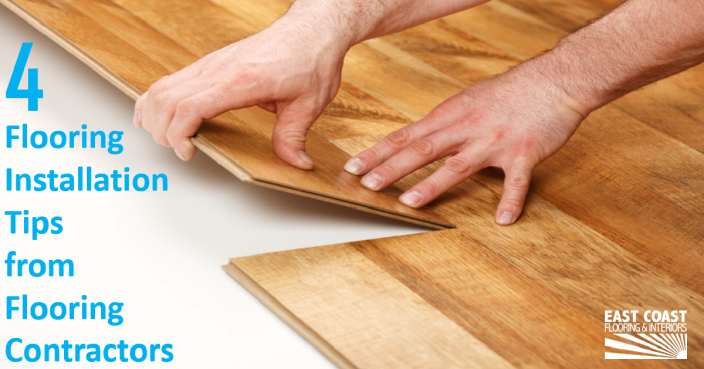 Choose the right wood for the right rooms. What's the best wood for heavy-traffic areas like living rooms and dining rooms? You'll want a hard variety, like oak or ash. Pine, a much softer species, will be fine in less-trodden rooms, like bedrooms or studies. While you can use wood in moisture-rich environments like the kitchen, be aware that you will have to be vigilant about protecting against water damage.
Consider the environment. Today, there are plenty of "green" wood flooring options available that your flooring contractor can advise you about. You can use reclaimed wood to avoid utilizing virgin lumber and to give your home a burst of authenticity and character. When well-cared for, you will never need to replace these floors.
Read all instructions carefully. It's tempting to just get started. But don't! Carefully read all manufacturers' instructions to ensure you properly install flooring. You may also want to orient the grains of the board so they complement the light. This is an aesthetic choice more than anything, but it pays to read those directions!
Finish it up. The right finish can beautify and strengthen your floor. Oil finishes are durable but in exchange you get more odors and VOCs (volatile organic compounds). Polyurethanes are great but you can do spot touch-ups; you'll have to refinish the whole floor. Glossy stands up to traffic, but matte doesn't show that traffic. There are trade-offs to consider, and a flooring contractor can help you make the right choice for you home.
If you want to install flooring, wood is a great choice. If you take care to install and maintain it properly, you'll love it for decades to come.