The Benefits of Cork Flooring
Comfortable, eco-friendly, and easy on the eye, cork flooring installations have increased in the last decade. Most commonly found in schools, home gyms, offices, kids play areas and both residential and commercial kitchens, cork flooring offers a variety of benefits that make it a popular flooring choice.
Our infographic below outlines the benefits of cork flooring: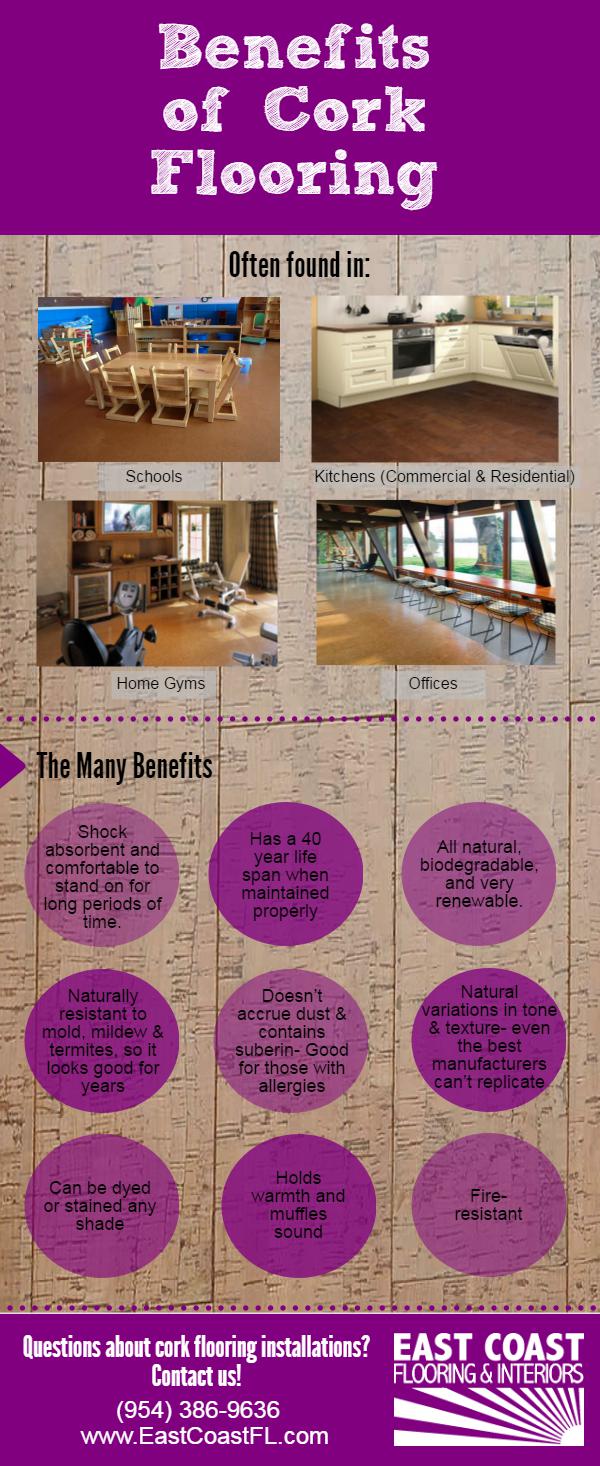 Cork flooring has become increasingly popular due to the following benefits:
It is shock absorbent and comfortable to stand on for long periods of time
Cork flooring has a 40 year life span when it is maintained properly
It is all natural, biodegradable, and very renewable
Cork floors are naturally resistant to mold, mildew & termites, so they look good for many years
They don't accrue dust, and they contain suberin, which is good news for those with allergies
The natural variations in tone & texture are rich and beautiful- even the best manufacturers can't replicate
Cork flooring can be dyed or stained any shade
Cork floors hold warmth and muffle sound
Cork flooring is fire-resistant
Do you have any questions about commercial flooring installations? Feel free to call East Coast Flooring & Interiors, the top flooring contractors in Ft. Lauderdale! We have installed hundreds of commercial floors across South Florida, and would be happy to help.