Spring Cleaning – Your Cleanest Floors Yet
Get ready for spring! It's time to dust off your duster, wash off your mop, and go and find that floor cleaner you're pretty sure you purchased last spring. Whether you had floor installation done this year or many years ago, proper care can keep them gorgeous and shining for many more years to come.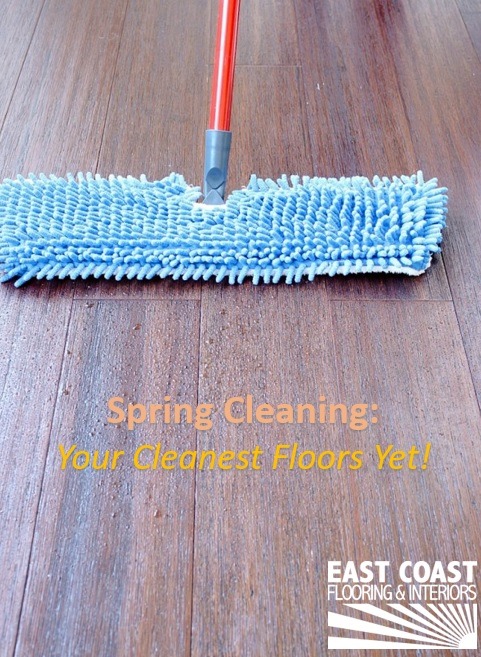 Start out by giving your floor a thorough dirt/dust sweeping. This can mean using a dry floor mop or a vacuum. If you do use a vacuum, be sure to use one that won't dent or scratch your floor. A vacuum with a brush or felt head is best. The wheels can also do damage, so if you've just had flooring services in your home, it may be a good idea to put on some sticky-backed felt tape to soften them up.
Next, toss out that old floor cleaner. When you shop for cleaner, make sure you choose one that is made specifically for hardwood floors. Certain cleaners, such as those that include bleach, ammonia, oil-based soaps, and many others, will do far more harm than good. You should also avoid things that claim to be an all-in-one wood cleaner. When you last received flooring services, they may have offered a recommended product – this is because they know it works on their floors. Trust in the folks that do floor installation for a living! Remember to avoid water as well. Water only has the power to warp your wood floors and should be avoided at all costs. When you mop, only use the product for the floor.
In the end, you can really shine up your floor by going over it with a microfiber cloth and buffing it with an additional hardwood floor product. But whether or not you want to go into this much detail is up to you. If you watched the floor installation in your home, you may have seen the experts taking the time to do this – and the results were pretty great, weren't they?