Cork Flooring Installation Trend Picking Up Steam in 2016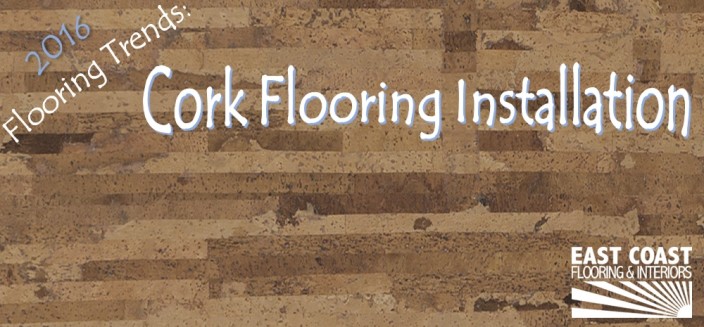 One of the biggest design trends we've seen in recent years is in cork flooring, and this sound- insulating flooring option is drumming up even more interest in 2016.  Even though it's becoming one of the more popular choices there is, it's still not as well known as, say, hardwoods or ceramic tile. Naturally, a lot of people still have questions about cork flooring installation. Here are some of the questions we get more frequently, along with the answers.
What exactly is cork flooring?
Cork flooring is manufactured from the cork oak tree. This tree species grows abundantly in Portugal and other parts of southern Europe, which is where much of the material is sourced from.
How are the floors made?
After the bark from the cork oak tree is harvested, it is ground, processed, and formed into sheets of flooring, which are then baked in a kiln.
Is it better or worse for the planet than other types of flooring?
Cork is known as one of the more sustainable flooring choices. There are strict regulations in how the bark is harvested, and the practice does not actually damage the tree. Once the bark is removed, the tree is able to replenish what was harvested through its own natural growing process.
How durable is it?
Flooring contractors and other industry experts will all tell you how durable cork flooring is. The material is extremely resilient, and can handle regular, day-to-day traffic impacts and pressure. It's also resistant to scratching and other forms of damage that can negatively impact similar flooring types, such as hardwoods.
What are the other qualities of cork?
Cork flooring has an insulating nature that muffles sounds and keeps warmth in. These are two of the main reasons people like it – it's not as loud or cold as hardwoods. Cork is also naturally moisture-resistant and less prone to warping and other forms of water damage.
If you're thinking about new floors, then a cork flooring installation might be a good choice for you. Contact us today to learn more about this unique option and to see how our South Florida flooring contractors can help you!
Tags: cork flooring installation, flooring contractors, flooring installation