New Year's is the Perfect Time to Add New Flooring
It's here – 2016 has officially arrived! For a lot of folks, that means new beginnings. Promises to hit the gym, eat better, spend more time with family, and all kinds of resolutions have been made.  But what about a resolution for your home? With the new year ushering in all sorts of changes, how about focusing some of your attention on making your home more beautiful with new flooring?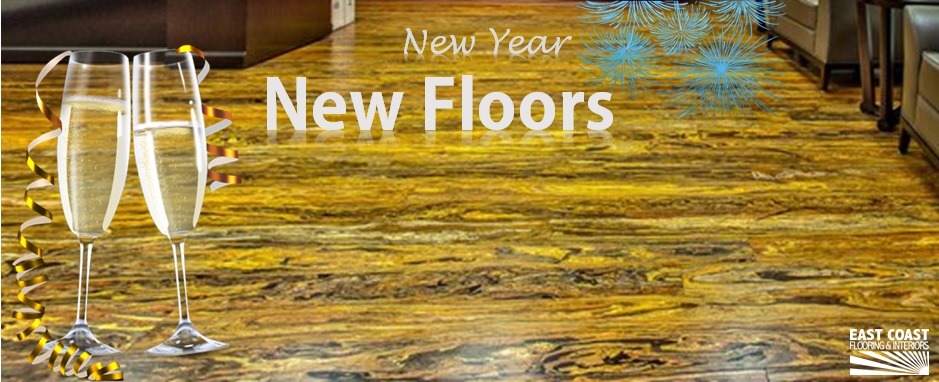 The Time is Right
While there are lots of reasons why New Year's is the perfect time to let some floor installers work their magic in your home, one of the biggest is that winter work comes with some extra perks. For starters, this is the slow season for most flooring contractors, so they have better availability. It's easier to schedule projects and finish them faster, and you may even find discounts with end-of-year closeout prices on certain types of flooring.
Start the Year off with a Fresh Look
The average lifespan of your flooring will vary depending on different factors, such as type of flooring and how much traffic it gets. However, between overall wear and tear and changing styles, you can usually expect flooring to last around 10 years (or much longer, in some cases). If your flooring has been around at least that long, why not bring in the new year with some new flooring that will give your space a fresh, updated look? Even if you opt not to do an entire replacement, floor installers can work wonders at refinishing certain types of flooring, such as wood, with a fresh, new stain that will transform tired, old floors into something you can be proud of in 2016.
There are Lots of Options
The start of the new year also welcomes in new trends, adding to the already plentiful number of flooring options available to you. Whether you want flooring contractors to install beautiful hardwoods, plush carpet, or something entirely different, you have more options than ever before – and you have the whole rest of the year (and beyond) to enjoy it!
Don't wait – let 2016 be the year of new floors!